How Artificial SuperIntelligences May Destroy or Save the Human Race
The first book in the Human Cusp series is now available: Crisis of Control: How Artificial Superintelligences May Save or Destroy the Human Race is… a long enough title that I feel compelled to end the sentence already :-). It's my attempt to bring the issues of existential risk stemming from exponential technology growth to a mainstream consciousness, to make the issues digestible, engaging, and broad enough to provide a complete picture.
How To Get It
To order, ask your local bookstore (tell them it's in the Ingram catalog), or go to:
USA: amazon.com
Canada: amazon.ca
United Kingdom: amazon.co.uk
Australia: amazon.com.au
Germany: amazon.de
Japan: amazon.co.jp
It's available in Kindle and paperback at all of those links and probably many other countries besides.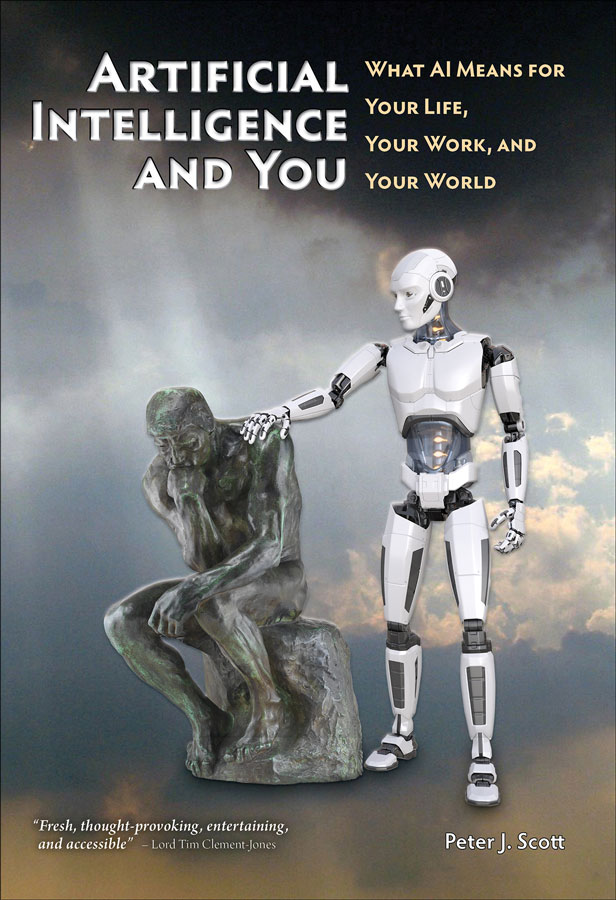 Order the second book "Artificial Intelligence and You: Survive and Thrive through AI's Impact on Your Life, Your Work, and Your World" in the Human Cusp series.
The Audio book will be available soon.